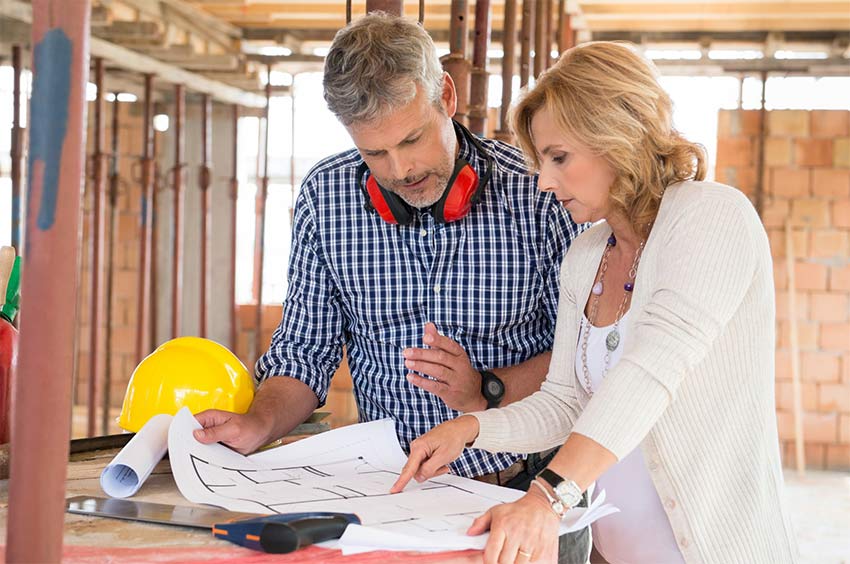 Fri 23 2021

5 Tips for Building a Mother-in-Law Suite

In today's world, multigenerational households (three or more generations living in the same home) are becoming increasingly common. With that, the mother-in-law suite is rising in popularity as well.

Mother-in-law suites, as they are often called, refer to a private living area within, attached to, or located on the same lot as a family home. These separate spaces allow for co-living while maintaining privacy and independence for everyone involved. Mother-in-law suites are often a tremendous benefit to seniors for two main reasons. The first is that they can live with family while preserving their independence. The second is that they can save a significant amount of money living with family members as opposed to paying for an assisted living facility. Mother-in-law suites are also a convenient option for adult children or occasional guests.

If you're considering adding a mother-in-law suite to your home, keep these five tips in mind to make the process as simple and worthwhile as possible.
Determine your priorities.
Most experts suggest that a mother-in-law suite should include a bedroom, a private full bathroom, and a door that separates the suite from the main area of the home. It's often also beneficial to add a separate entrance, cooking area, and living room, and give the space its own heating and cooling controls and utility hookups. However, there is no set definition for what a mother-in-law suite has to include. Determine which elements are most important and what would be most beneficial in preserving privacy.
Ensure accessibility.
If the mother-in-law suite will be occupied by seniors or individuals who may have mobility struggles, it's a good idea to keep it on the ground floor. If a first-floor room isn't an option, you may want to think about installing an elevator or chair lift on the stairs. Take steps to ensure the suite is as spacious as possible. You might also consider adding wider doorways, handrails, and other assistance aids or making the space wheelchair-friendly.
Understand zoning rules.
Regulations and local building codes vary widely from location to location, especially regarding home additions, remodels, and separate living spaces. It's wise to look into anything relevant in your area. For example, you may be required to include an additional outside entrance. You might also find that including a full kitchen will cause future issues with your home's single-family designation. A local contractor will have extensive expertise in this area and will be able to offer you informed advice.
Evaluate potential locations.
Before you get started on any sort of formal design, have an idea of where the mother-in-law suite will be located. Easy options include converting a garage or porch into a livable space. Or you may consider merging two bedrooms or using an infrequently used space such as a formal dining or sitting room. If your house has adequate outdoor space, an addition may be an appropriate option as well.
Find an experienced contractor.
Building a mother-in-law suite is a specialized construction project that requires a lot of know-how. Look for a local contractor that has specific experience in these kinds of projects. They'll be able to provide you with invaluable advice on design, materials, and regulations. Professionals will help make your final product as functional and cost-effective as possible.
Custom Home Builders in Delaware
H&H Builders, Inc. has been providing expert home and commercial construction, design, and drafting services in the Delmarva area for over 50 years. We have extensive experience with mother-in-law suites and other home conversion projects. Regardless of whether it's for a new home, renovation, or remodeling project, our professionals are available to give you friendly answers and advice on how to make your vision for your home a reality. If you have an idea in mind, contact us today to receive a free estimate.