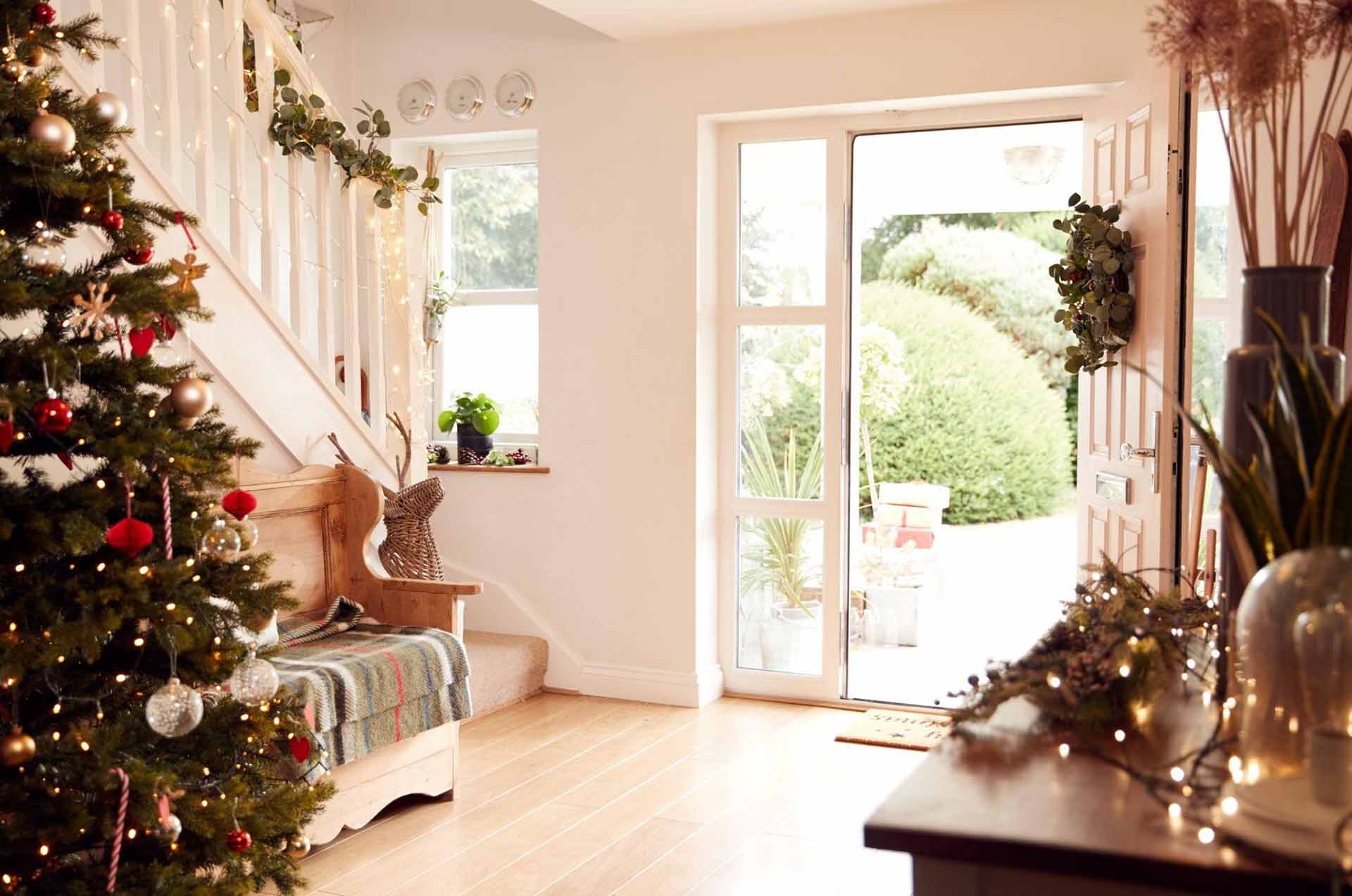 Thu 07 2021

6 Remodeling Ideas to do Before the Holiday Season

With the holiday season quickly approaching, you may realize that you're going to have lots of relatives staying with you this year. If that's the case, you'll want to start preparing your home for them now. One way to prepare your home for the holiday season and any guest you may be having is by remodeling your home. Here are six ways for you to remodel and decorate your home before the holiday season starts:
1. Remodel Your Home's Entryway
When guests first walk into your home, the entryway is the first thing that they will see, and first impressions are always important. Remodeling your entryway is a great way to not only give a great first impression of your home but help make your guests feel welcome. Consider removing clutter, organizing coats, shoes, and other items you have. You can also add some welcoming holiday decor to the entryway.
2. Remodel or Organize Your Kitchen
During the holiday season, you'll spend a lot of time in your kitchen with your guests, which gives you a great opportunity to remodel your kitchen. You don't need to spend money on a full renovation, but you can make small changes to make it more welcoming and useful, such as organizing cabinets and drawers, getting new appliances, and carefully deciding what stays on the countertops. You can also add some seasonal decor and maybe a mini fridge to hold drinks for your guests to easily access.
3. Convert a Spare Room into a Guest Bedroom
Whether you have a spare room or a recreational room, consider converting it into a guest bedroom for the holidays. You can also make this a wallet-friendly project by setting a clear budget and sticking to it when you decide on sleeping arrangements and other furniture pieces that you'll be using in the room.
4. Consider a Holiday Decor Color Scheme
When it comes to decor, one way to tie your home together is by choosing a holiday decor color scheme and sticking to it throughout your home. No matter which holidays you celebrate, whether it be Christmas, Hanukkah, Kwanzaa, or any other seasonal holiday, select a color scheme you would like and incorporate it into your decor and other holiday decorations.
5. Use Simple But Elegant Holiday Decor
You don't have to go all out with holiday decor. Sometimes simple yet elegant can prove just as beautiful. Consider seasonal candles and flowers to give every room holiday style. You can also fill a bowl with sparkling ornaments to make a simple yet sophisticated centerpiece. String holiday bells on ribbon and hang them over doorways or windows.
6. Install or Create a Temporary Bar/Beverage Station
If you're planning on entertaining many guests this holiday season, create or install a beverage station in your home. You could place it in your kitchen, living room, or recreational room for easy access. It also frees up space in your kitchen for all your holiday cooking.
If you get started on remodeling your home now, there should be time to get it finished before the holidays roll around. Many of these ideas are simple and easy to execute, so be sure to pick out what works best for your home and get started! If you need help with remodeling or have a bigger project in mind, be sure to reach out to H&H Builders in Dover.