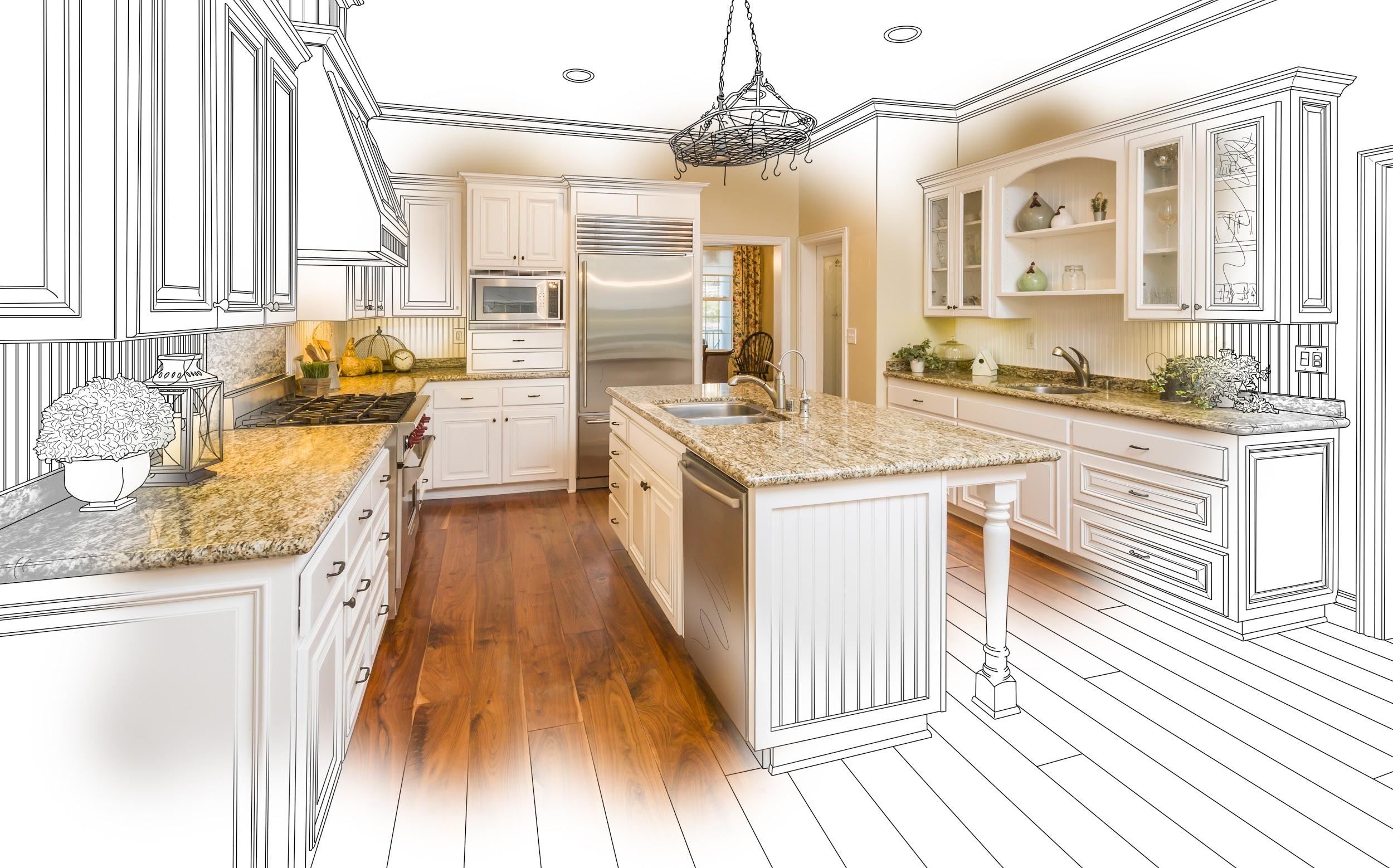 Thu 22 2020

7 Reasons to Plan Next Year's Remodel Now

It's no secret that remodeling your home is stressful. If you're looking to remodel your home next year, you might want to put off that stress for as long as possible. However, you can actually relieve some of that future stress by getting started on your remodel today. Here are seven reasons why you should start your home renovation journey for next year right now:
1.  Solidify Your Renovation Ideas
You might have a vague idea of what you want to do with your kitchen remodeling, but you don't have any specifics yet. Now is the perfect time to decide exactly what you want to be done for your remodeling project. Gather pictures of what you like and maybe even a few of what you don't like, so you have a better idea of what you're looking to have when the remodel is finished. Find inspiration for your project in magazines, online platforms, or even television shows.
If your plans are a little more detailed, finish planning exactly what you want for your remodel. The more specific your plans are, the more accurate your estimates will be.
2.  List Possible Remodelers
Although there are many remodelers out there who can help with your home renovation project, you need to find the right one for you. Compile a list of possible remodelers in your area who could be up to the task.
If you've worked with a company before for home remodeling, would you want to work with them again? If not or if you don't know any remodelers, you can find potential remodelers for your home by keeping an eye out for signs, advertisements, or even opening up a phone book. Ask friends or family members if they've worked with anyone in the past that they might recommend for the job. A good recommendation can make your search much easier.
3.  Research Remodelers
Now that you have a list of possible candidates, you need to find the best fit for this particular project. Research the companies you have on your list through online review sites, like Google or Angie's List. Sites with reviews are quick and convenient ways to find reliable information. You can also check the company's website if they have one and review testimonials.
While you might not want to read how things have gone wrong in the past, negative reviews can be rather helpful for potential customers because they are a great source for learning how the company handles mistakes and unhappy customers.
4.  Look at Financing
All home remodels require an initial financial sacrifice, but they pay off in later returns. Fixing a budget for your home renovation will help you not stray too far from your original project plan, but it's important to realize that your remodel will typically cost more and take longer than you initially anticipate.
When you're planning to remodel your home, look at available options for financing the changes. There are home loans specifically for remodeling, and if that's the route you plan on taking, then getting a head start on the loan will give you more time to find the best rates and to get approved for your loan.
5.  Meet with Remodelers
You have a vision, and you want someone who can help realize that vision. When you meet with the top candidates on your list, you'll be able to see who can help you best. You can also ask them any questions you might have about your project. Additionally, this is a great way to get a feel for what the company is really like and who you'll be working with during the remodeling process.
Due to current circumstances, in-person meetings may not be possible. However, video conferences and phone calls can also help you determine your fit with the company. Keep in mind that you'll be spending a good amount of time with these people, both the remodel contact and the remodelers who will be in your home, so make sure they're people you can trust and get along with.
6.  Create a Schedule
Yes, it's hard to predict what your life will look like a year in advance, but there are general times you'd probably like to work around next year. If you know you'll be out of town for a vacation or traveling for work, that can help create the general outline of when you want your remodeling done. You don't have to have specific days picked out to begin and end the project, but having a time frame will help keep you and the remodeler on the same page.
When you contact a remodeling company early in the process, they're much more likely to have more availability than trying to schedule a rush job. Planning early is an excellent way to make sure the schedule is more convenient for you instead of just when it's possible for the remodelers.
7.  Sign the Contract
Even if you might not want to start any official work on your home remodel until next year, signing a contract now will give you the peace of mind that the project is established. Once you have a contract made up, the remodeler can begin the process to make sure things can start when you want them to, whether it's ordering supplies or ensuring there are enough people to work on your project.
H&H Builders, Inc. is here to help with your home remodeling needs in Dover, DE. If you're ready to start planning next year's remodel, contact us and we can get started so you can enjoy your home renovation.