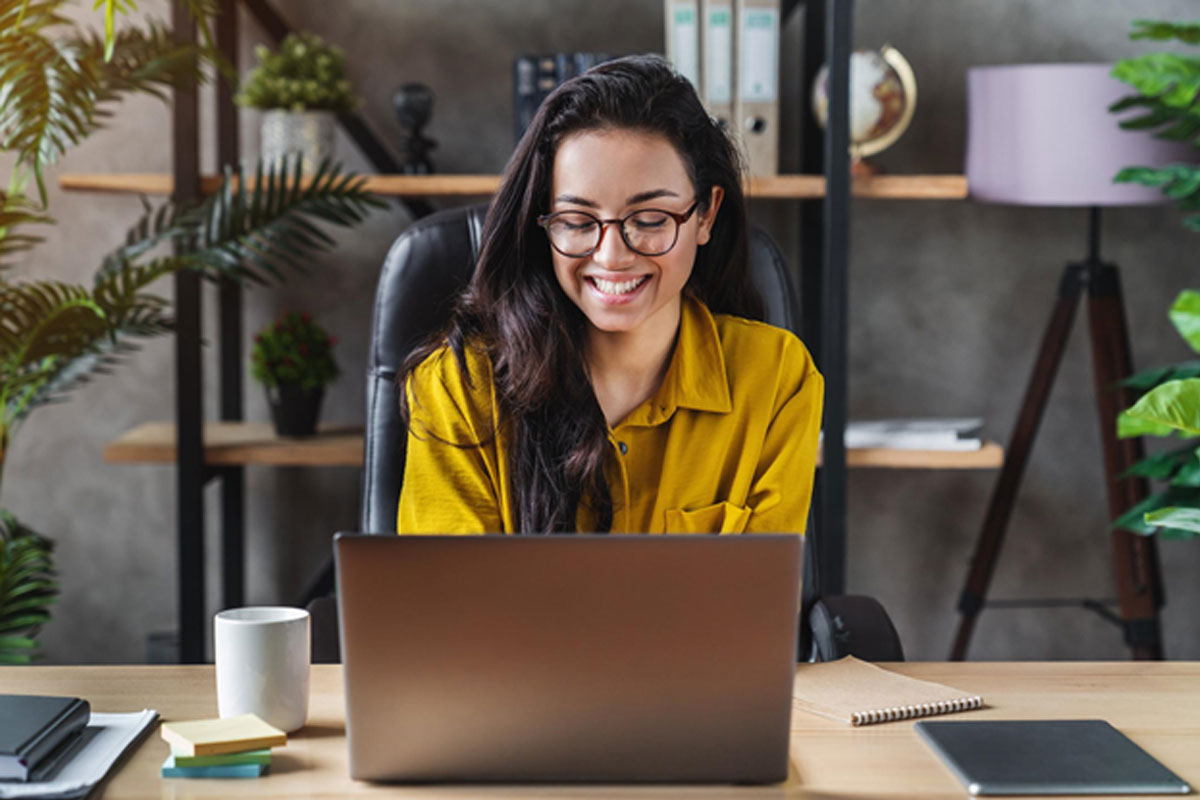 Tue 23 2021

7 Things to Consider When Building a Home Office

When the COVID-19 pandemic began, many people began working from home. At first, it was a temporary situation. A year later, people are still working from home to ensure the safety of themselves, coworkers, and customers.

Office spaces set up in kitchens and bedrooms work well enough for temporary situations, but if you're going to be working from home more permanently, investing in a designated home office is well worth it. But what should your home office include? Many factors need to be taken into consideration before you start construction on a home office to make sure it has everything you need.
Make Sure Your Area Has Enough Space for a Home Office Remodeling
Before diving into building or remodeling, you'll want to make sure the area or room you've selected will have adequate space for a home office. To do this, consider everything you need to put in your office, especially large items like furniture. Taking measurements of the furniture you need and the area you have available to turn into an office will help ensure you have enough space for everything.
Does the Room Have Adequate Lighting?
Lighting is another important factor to take into consideration before beginning home office construction. Do you want to install overhead lighting or windows to let in natural light? If not, you may want to consider installing lighting into the room, or you could purchase several lamps for the space.
Consider the Number of Outlets and Their Placement
This can often be overlooked as a small and minor detail of home office remodeling, but outlets are extremely important if you are working from home. Not only will you likely have computers and monitors that need to be plugged in, but numerous other devices such as lamps, printers, chargers, and other essential electronics. Be sure there are enough outlets to accommodate all your needs, and if there are not, consider purchasing an outlet power strip.
What Furniture Will You Need for Your Home Office?
Once you know your area is big enough and has proper lighting and outlets, you can start thinking about all the furniture you will need to put into your home office. Here are a few furniture items to consider for your home office remodeling.
A Desk with Adequate Space
If you're constructing a home office, a desk is a must-have. Before selecting a desk for your office, take into consideration everything you will need to put on it. Chances are that you will need a monitor (or two) on the desk in addition to a mouse, mousepad, keyboard, lamp, and space for writing.
A Comfortable Office Chair
Selecting a comfortable chair is extremely important, especially since you will be putting it in your home office where you will likely be spending a lot of time. Be sure to select a comfortable and good-quality chair. Otherwise, it might lead to back pain.
Other furniture items to consider for your home office are:
Lamps
Bookshelves
Filing cabinets
Fireproof safe or box
Have a Strong and Fast Internet Connection
You probably already have wireless internet throughout your home, but since you're now working from home, you'll want to make sure you have a strong and fast connection.
When you're using a computer for work, you'll find that having a strong and high-speed internet connection can help you get tasks done at a faster rate. Not only that, but a strong connection will ensure that all your Zoom meetings stay well connected and your emails containing important documents are sent. The last thing you want is for your internet to disconnect during an important meeting. Talk to your internet provider about the packages they offer so that you can select the best one for your needs.
Have All the Equipment You Need
Besides furniture and the internet, there is a lot more equipment you will need in your home office, with the most important being a reliable computer.
Computer and Monitor
Few, if any, work-from-home jobs can get by without a computer. If your place of work doesn't supply you with a computer, then you may have to invest in a computer and monitor for your home office. Since you'll be using the computer and monitor primarily for your job, you'll want to make sure you're getting a reliable and long-lasting brand because the last thing you need is for your computer to crash in the middle of a big work project.
Other Necessary Equipment
But a computer isn't the only thing you'll need to put in your home office. Here is a list of other equipment you should consider purchasing for your home office remodeling.
Telephone
Surge protectors
Multipurpose printer and paper
Paper shredder
Computer software
Calendar
Notebooks, pens, sticky notes, and other office stationery
Include Storage Space in Your Home Office Remodeling
Depending on your line of work, you may require storage space for work-issued equipment or documents. You'll want to make sure your home office has space for any storage your job might require. During home office remodeling, you'll have a couple of choices on how you want to incorporate storage.
Install Storage Directly into Your Office
One option would be to install storage options directly into your home office, such as building shelving into your walls. While this is a great option for storage, it can also be more expensive.
Purchase Freestanding Storage
Your second option would be to purchase freestanding storage, such as bookshelves, filing cabinets, and storage baskets. This is a cheaper option, but it's also not as durable as direct storage installations.
The Home Office Experts in Delaware
If you're looking to construct or remodel your home office, contact H&H Builders today. Our reliable and experienced home office contractors are eager to help you get started on your home office!