Tue 04 2018

Buy or Build? The Pros and Cons of Buying a House vs. Building a Custom Home

To buy or to build? That is the question. For several prospective homeowners, though, the answer is quite clear when you look at initial price tags. On average, building a home costs around $66,000 more than the average cost to buy an existing home. That's enough to dissuade a majority of homeowners from drafting custom home plans and building a custom home.

If price alone is your determining factor for whether to buy or build a home, then there seems to be no debate. But those initial costs aren't the only elements to consider. Other pros and cons may give you a better idea about what you'll really get by buying instead of building your new home.
Pros to Buy (Cons to Build)
To begin, here are a few positives to buying a home rather than buying a lot and building a custom home from the ground up.
Less expensive (sometimes): It's true that upfront, buying a home is the more frugal option. Keep in mind, though, that often the costs that looked so appealing in the beginning add up over time. This may include a needed home remodel among other upkeep. You'll save money at first when buying a home in place of building one, but that may be short-lived.
Faster move-in: After you're pre-approved by your lender, it could take just a month or two to get into an existing home for sale. Compare that with new home construction that takes several months to find the right lot, the right floor plan designer, the right custom home builders, and then to complete construction itself. If you're on a time crunch to move in before starting a new job or your before the school year begins, buying can save you that time.
Established systems: A ready-to-move-in home means that your utilities are already set up to public systems as well. That includes public sewer, water, electrical lines and more! The lawn and landscaping should also be somewhat in place and not just a cleared, dirt lot.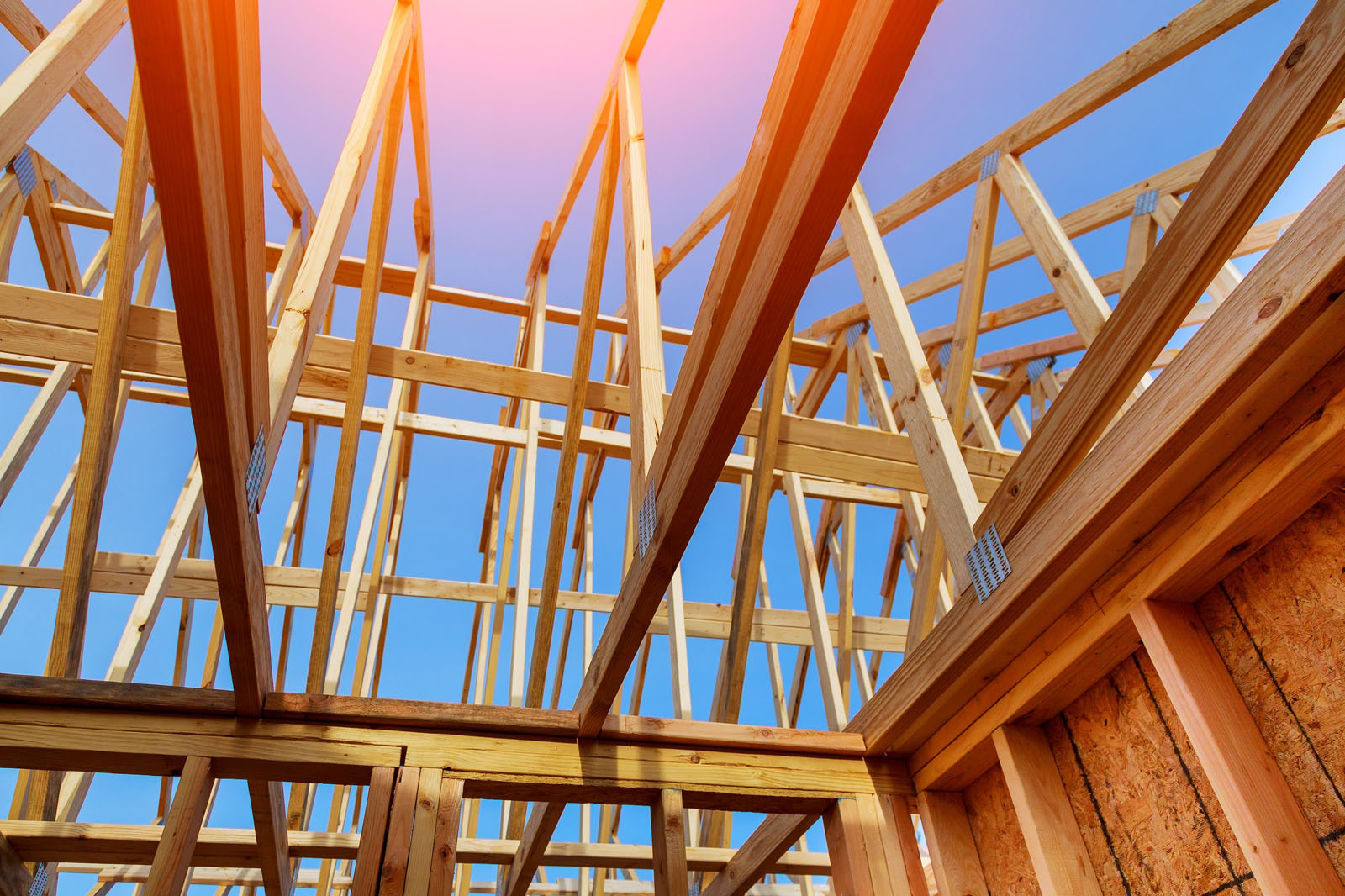 Cons to Buy (Pros to Build)
But buying a home comes with its downsides that may make the case to build, especially when you look at the home's value.
Lacking customized features: You get what you buy. When that's buying an existing home, you are only afforded so many custom options if any at all. But with a custom-built home, you get to pick your own unique floor plans and blueprints to match your family's lifestyle. That money you saved by buying a house may be spent up customizing an existing home later down the road, as the price for remodeling won't come cheap.
Less energy-efficiency: Older homes are less equipped with energy-efficient appliances than newer, greener homes. As part of your custom home designs, you can choose to include environmentally-friendly elements that will save you money each month on energy bills, like an open floor plan. You also aren't stuck with unused rooms that take up extra space and use extra energy.
More expenses on repairs and upkeep: Unlike a brand new home, older homes also require more maintenance and upkeep. Appliances will need repairs or replacements. Both the interior and exterior of your home will need repairs with years of wear and tear. The list goes on and on. In a new, custom-built home, though, appliances come with their initial warranties intact. Even your house itself comes with a warranty, costing you less in general maintenance and repairs.
Lower resale value: The older a home is, the more its resale price will drop, that is unless you spend the hundred thousands of dollars needed to renovate it and make it like new. But in that case, why wouldn't you have just built a new home in the first place?
Buying or Building a Home: Choosing with Confidence
Both buying and building have their advantages and disadvantages. Before you make your decision, review your priorities for your new home. Is moving in quicker a higher priority than customizing your home to your needs? Is paying less now more important than paying for continual upkeep later on?
Once you know where you stand on certain matters such as these, you can make your choice with confidence. Don't go into the decision believing, though, that buying will always be the cheaper option. Less expensive at first, maybe, but the costs multiply greatly and without as much reward as time goes by.
If you're looking to build your dream home in Dover, DE or other Delmarva locations, call H&H Builders, Inc. Talk with our team of custom builders and floor plan designers about what you envision. Let us turn your dream into a reality while keeping within an affordable budget! Contact us today!