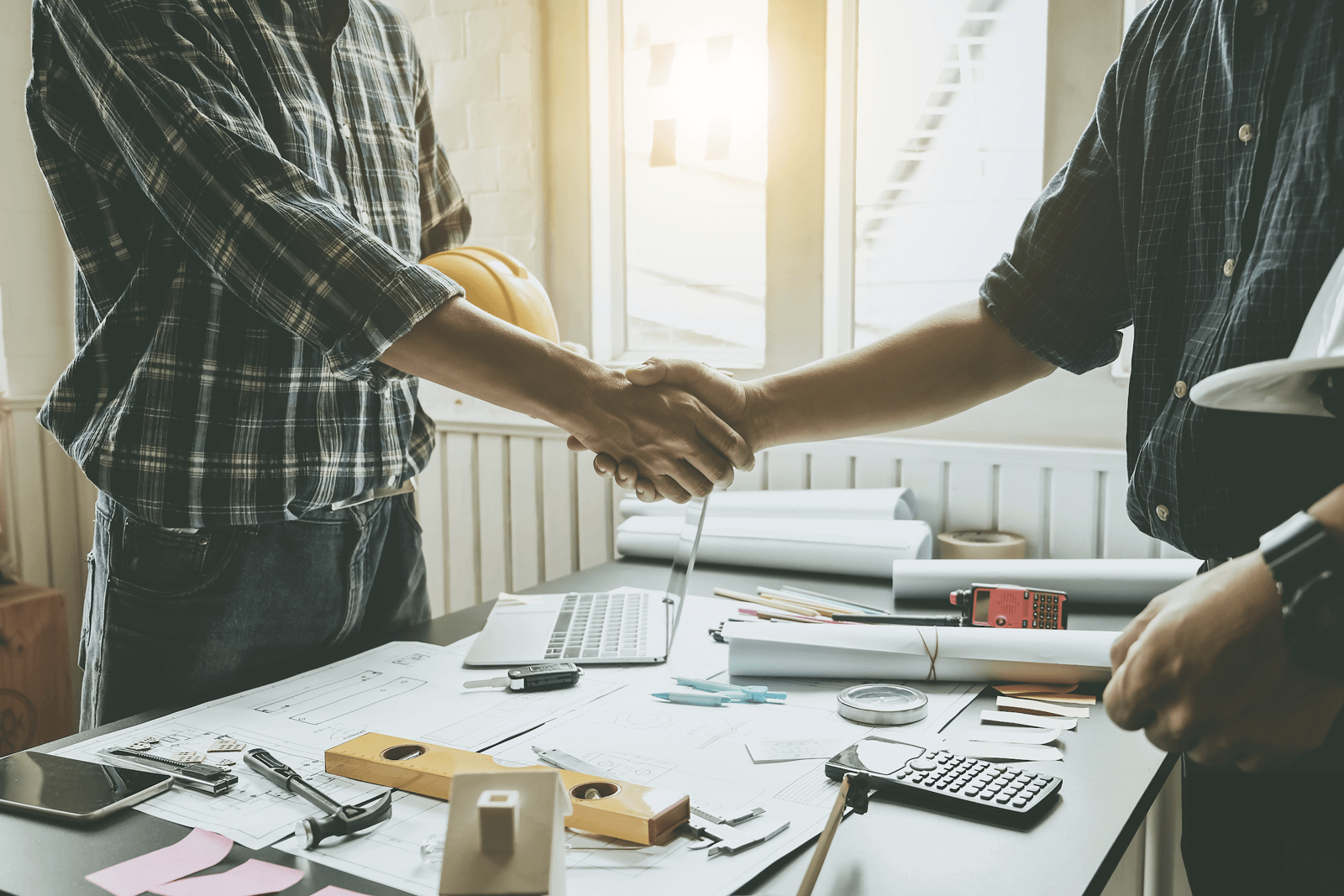 Tue 31 2019

What to Ask a Custom Home Builder Before You Hire Them

It's easy to get caught up in the excitement of building your custom dream home, but it's important not to rush through the process of finding a reputable builder. You'll want to carefully select someone who meticulously breathes life into your vision, rather than someone who has little regard for what you want.

If you're looking for the ideal home builder, it's important to understand the advantages of hiring a custom builder, as well as the questions to ask potential candidates. Here are some suggestions to help get you started.
What are the Benefits of a Custom Builder or Private Contractor?
When building a home from scratch, the builder will ensure that you get exactly what you want, down to the most specific details.
Custom Builders Have Connections
Reputable companies (such as H&H Builders) who have worked on many home building projects, have developed strong professional relationships with local suppliers who provide items such as fixtures and building materials. They get excellent prices because they are able to buy in bulk and they pass these savings on to their clients.
A Custom Home Builder Has Solid Relationships with Trustworthy Subcontractors
Searching on your own for a reputable subcontractor can be overwhelming. A decent custom home builder will have solid, long term connections with trustworthy subcontractors who can provide professional results.
A Single Point of Contact
Many balls are in the air when building a home and it's easy to fall prey to misunderstandings and miscommunication. With a custom home builder however, information only flows to and from them, reducing the possibility of error.
Do They Have References From Recent House Projects?
Ask for references and call all of them. Find out what the client liked best about the general contractor, if there was anything they disliked, and whether they'd hire the builder again. Also, find out whether the builder was on schedule and on budget.
Are They Currently Constructing Many Custom Homes?
It's good to know that a builder is in high demand. However, this may indicate that they are unable to give your project the proper attention. Make sure your builder isn't so busy that your build gets stalled for months or rushed.
Are They Licensed and Insured?
Licenses ensure that a builder is capable of meeting certain standards, as they have officially proven their knowledge and expertise to professionals.
You'll also want to find out if they're insured. A general contractor or custom builder must have general liability insurance, or they shouldn't work on your project. General liability protects you if someone gets injured while working on your job.
When Will the Construction be Finished?
A builder should be able to give you a ballpark idea as to when construction will wrap up. This will assist you in such things as planning, packing, and knowing when you'll be able to move in. Be sure to also ask about how they deal with weather delays and other unforeseen circumstances.
A custom home is more than just the sum of its parts. It represents your greatest dream-come-true. At H&H Builders of Dover, DE, we understand this and will build your custom home as though it were our very own. With over 50 years of experience, we take pride in building uniquely beautiful homes that go beyond expectations.
Contact us today and turn your dreams into reality.