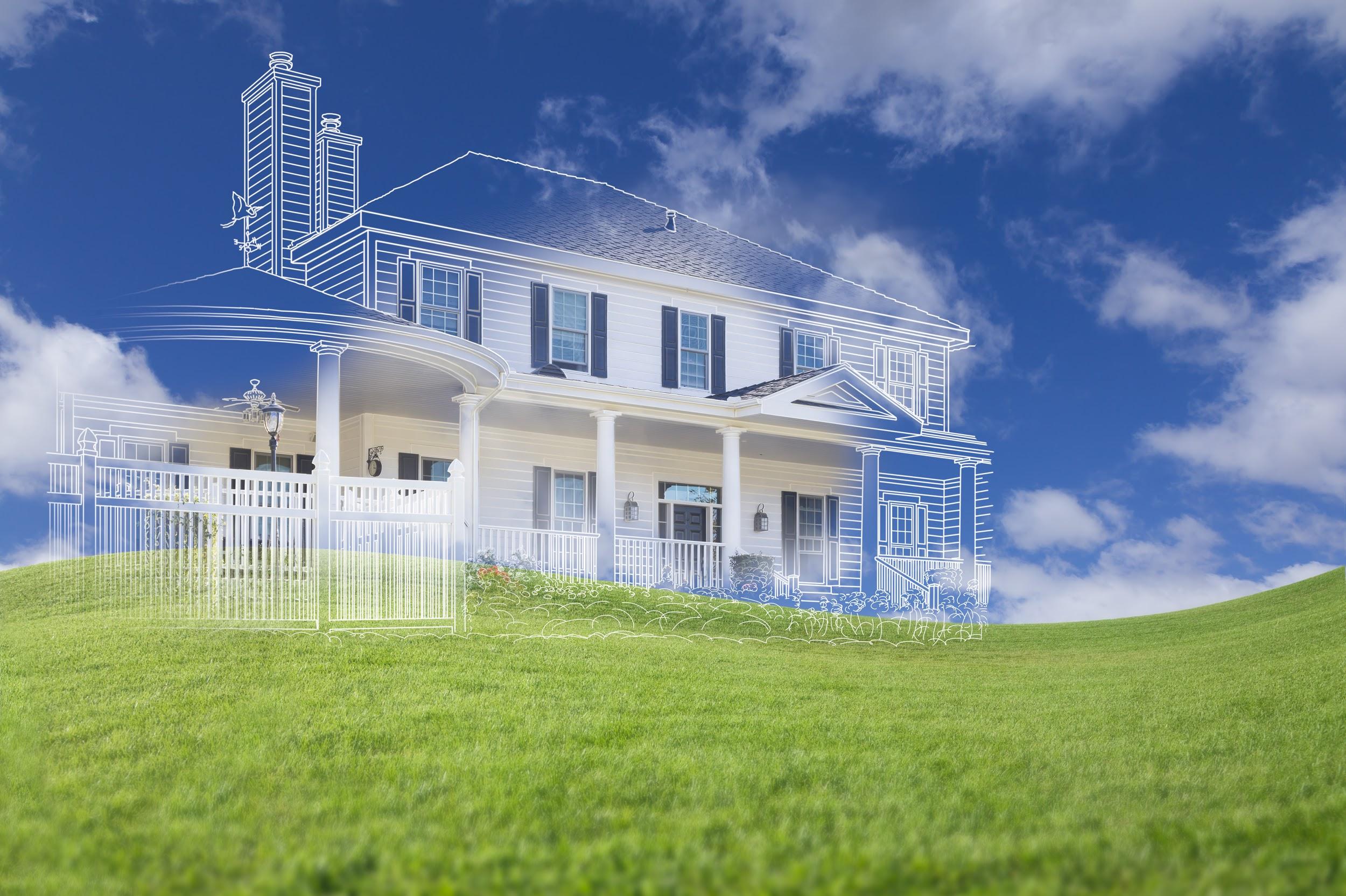 Tue 12 2021

Get the Custom Home Plans You Want by Asking Yourself These 4 Questions

Designing a new home is incredibly exciting, but it can also bring uncertainty with it. You might be wondering, "What questions should I ask? When should I start deciding on certain aspects of my new home design?" Unless you've built a custom home before, you probably aren't sure of exactly what you want or how the home building process will work.

Fortunately for you, you don't have to figure it out on your own! We have four questions that you should ask yourself before you start drafting your custom home plans to help make the process easier. Follow these simple questions to get the perfect custom home without extra headaches down the road!
1. What Do You Like About Your Current or Past Homes?
Sure, you're trading your old home in for a new one, but there are likely several things that you like about your old home. What will you miss most about your old house? What does your old house have to offer that made life there easier, more convenient, or more appealing to you? Some of these things you might not even take conscious notice of until you don't have them anymore.
Consider what you liked most about the storage spaces and overall design of your old home, or homes, to help make your new home more suited to your way of life.
2. What Concept Design Appeals to Your Lifestyle More?
Concepts take on a whole new meaning in the home design process. When you're deciding on the overall layout of your home, you need to decide between open-concept and closed-concept floor plans. Both concepts have advantages and disadvantages, so look at them in the context of your daily living.
Do you want a setup for more connected living throughout your home? Consider open-concept floors. If you need designated rooms for entertaining guests or for children to play without interrupting your business meetings, a closed-concept plan could be a much better option.
3. Where Do You Spend the Most Time in Your House?
Whether it's deliberate or not, there's a room you spend more time in than all the others. Think through the features and reasons for it being your room of choice. Is it because you have enough room for your entire family and then some? Or is it because another room you might use in its place is too cramped? Considering this year's strange circumstances, will you need a new or better home office than the one you currently have?
Wherever you spend more time in your home should be a place that you give more thought and money to in your new home design.
4. What's Your Budget?
While this seems obvious, setting your budget is essential to having a good home design experience. Know your bounds at the beginning of the home designing process, and you'll be amazed at how much easier it is to stay within your desired budget.
Additionally, we know that budgets limit you, but they also help you prioritize your wish list. If you're going to splurge on one or even two items, what would you want most? If splurging on jack-and-jill sinks or a state-of-the-art sound system will save you time, money, and frustration over the coming years, it could be worth investing a bit more in them now. However, be sure to get everything you need figured out before you start deciding on what would be nice.
Taking the Next Steps
While building a customized home can be stressful, it doesn't have to be. If you're looking to design your own home, be sure to ask yourself four questions to get exactly what you want in your future house. Decide on a budget, determine which room you spend the most time in, choose a concept that works best for you, and discover what you like the best about your current home. With these four items in mind, you'll be able to pinpoint exactly what you're looking for in your custom home.
Once you're ready to start drafting your custom home plans, be sure to work with experts that you can trust to get the job done right. At H&H Builders, we have over 50 years of experience in drafting and building customized homes in Dover and the surrounding areas of Delaware and Maryland. Work with us to ensure that your custom home is just the right fit for you and your family!