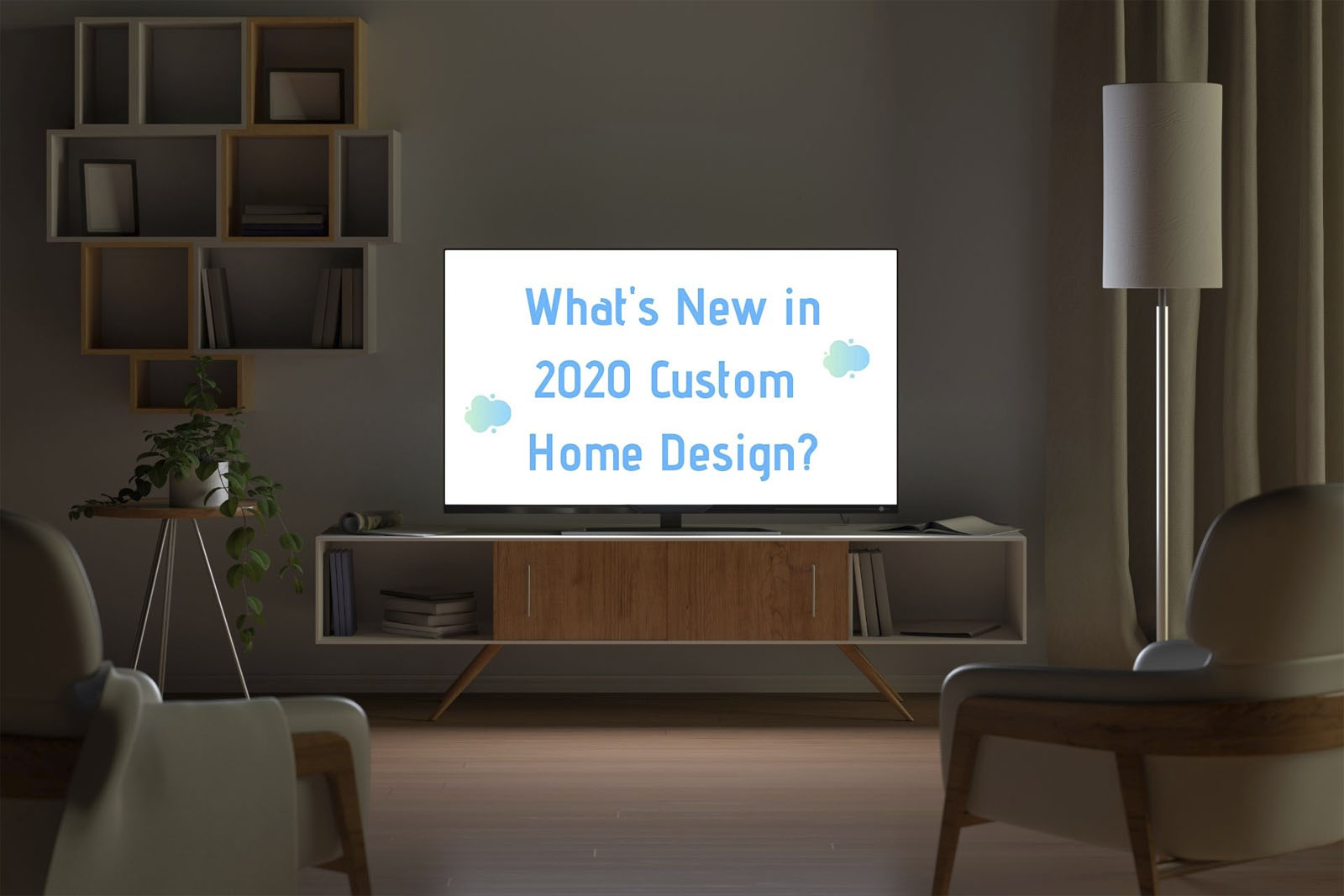 Fri 10 2020

What's New In 2020 Custom Home Design

Comfortable, inviting and unique are the words that should describe your ideal home. They say home is where the heart is and at H&H Builders, we put our heart and soul into every building project we encounter. We strive to design and build custom homes that reflect your unique style, accomodate your needs, and fit your budget. Your home in an extension of you; your resting place, gathering place, workplace and an investment above all others. This is why we put our heart into our work–because your heart goes into your home.

One of the best ways to create an enchanting living space, is to remodel outdated rooms, or build with the current styles and trends in mind. Not only will this ensure a modern, fresh, luxurious space, but it will also increase your home value should you choose to sell. H&H Builders emphasizes the importance of making your home feel inviting to you as well as others. We constantly study current and upcoming trends within home building exterior and interior style, floor plans, colors, materials, room designs, etc. Because most people building a new home want something more modern and new looking, we offer a wide variety of new home styles coming to light in 2020.
Custom Home Plans
Custom home plans no longer focus on size. They concentrate on house styles that are a reflection of the owners. A contractor is a home builder who is familiar with many new house styles such as craftsman, ranch style, contemporary, or colonial. A custom home builder is aware of home trending designs like open concept floor plans. A custom home builder like H&H, keeps you and your budget in mind as they add amenities and individual requirements to your custom home.
Kitchens in 2020
An all-white palette remains at the top of the trends list; It's clean, classic and chicly contemporary, and works well with nearly any style. However, top designers predict a gradual move away from all white in 2020. We're likely to see more colorful kitchens developing throughout the next couple years. Green rises to the top of 2020 color trends as designers refer to it as the 'must' color. Trends also point to cabinets in deep neutral shades from blues, grays, and purples. Another option for those who are partial to white cabinets, are pops of colored wood through pullouts, range hoods, drawers, countertops, and open shelving.
The Return of the Dining Room
Formal dining rooms are back in style. For a time, this room was seen as an outdated waste of space, but the traditional dining room is making its way back into new home floor plans. Homeowners are treating the dining room as a 'wow' space dedicated to entertaining. When building a home or redecorating, consider eye-catching fixtures, bold patterns and colors, and artwork fitting for this special space.
Luxury Spa Bathrooms
More and more, bathroom designs are resembling large, spa-like wellness retreats with amenities and comforts taking precedence over simple functionality. Window seats, benches, and stools are popular as the spa-like bathroom is being dubbed as a wellness and relaxation "hang-out" filled with sparkling white granite, glass shower doors, walk-in closets attached, succulent plants, and essential oil distillers. Double floating vanities are ever popular in 2020 as well. This contemporary favorite is a practical approach to freeing up floor space and has a minimalistic, clean look. However, many still prefer the functionality of large counter and mirror space.
Smaller bathrooms are excellent places for floating vanities because they create an illusion of more space. Like kitchens, bathroom trends are moving from all-white to incorporate luxury finishes, statement tiles, and bold colors.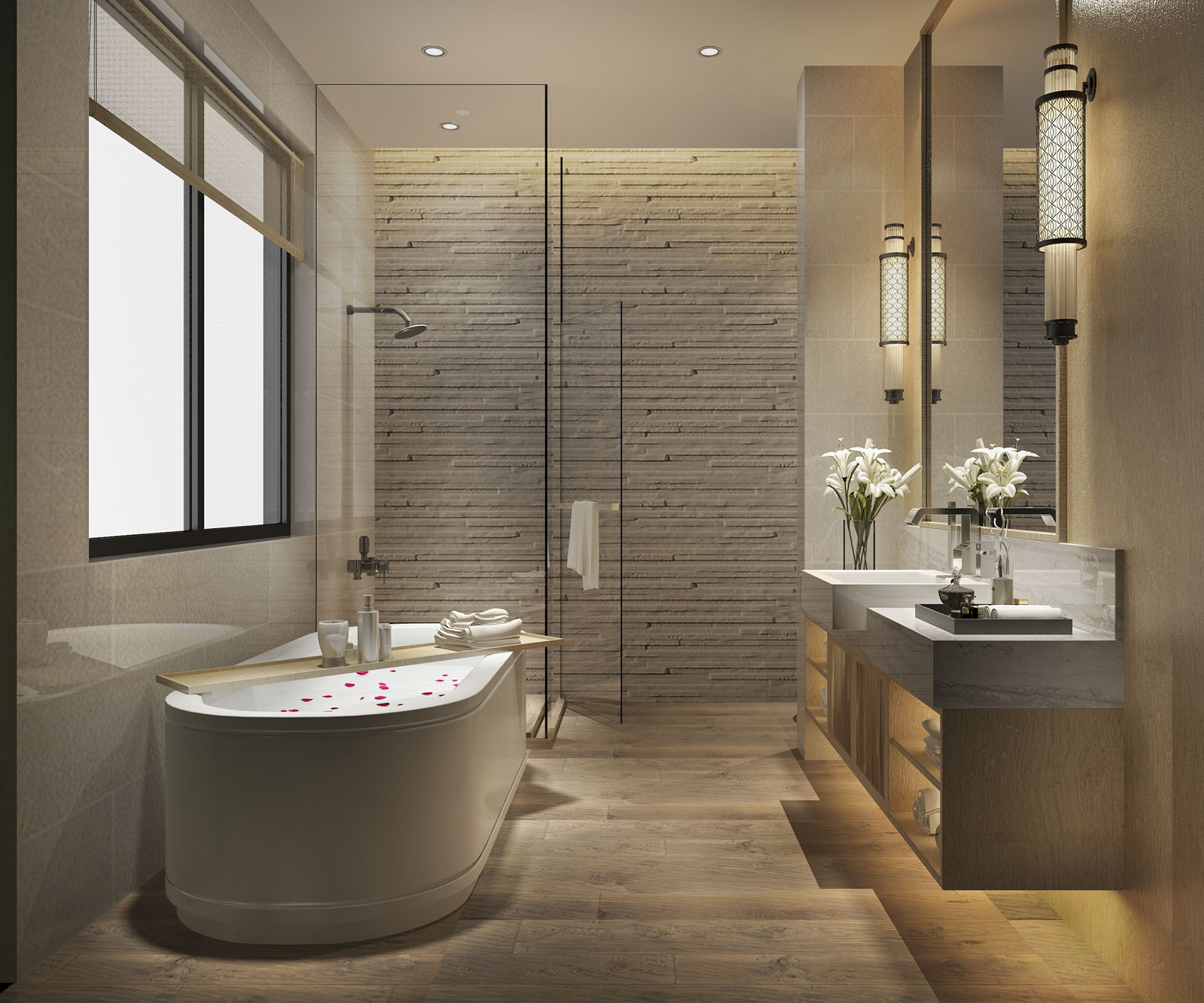 Fun Laundry/Mud Rooms
2020 seeks to create larger laundry rooms that double as mud rooms with cabinets and 'lockers' for the family to store coats, shoes, backpacks, etc. Laundry rooms are no longer meant to be cramped closet spaces solely housing the washer and dryer, but a multi-purpose room with both functionality and fun. Create an enjoyable space by adding quirky design ideas, playful patterns, and cheerful colors, a chalkboard wall, or themed wallpaper.
Outdoor Living Space
Outdoor living space is among the highest priorities of new home builders in 2020. The typical floating deck remain good options for smaller yards, while large patios and courtyards are in high demand for bigger yards. Soothing water and fire features, lots of comfortable seating and pillows, tables, plants, and fun lights, are easy ways to make an excellent first impression and create additional living and entertaining space. Backyards are no longer just patches of grass for the dog to do its business.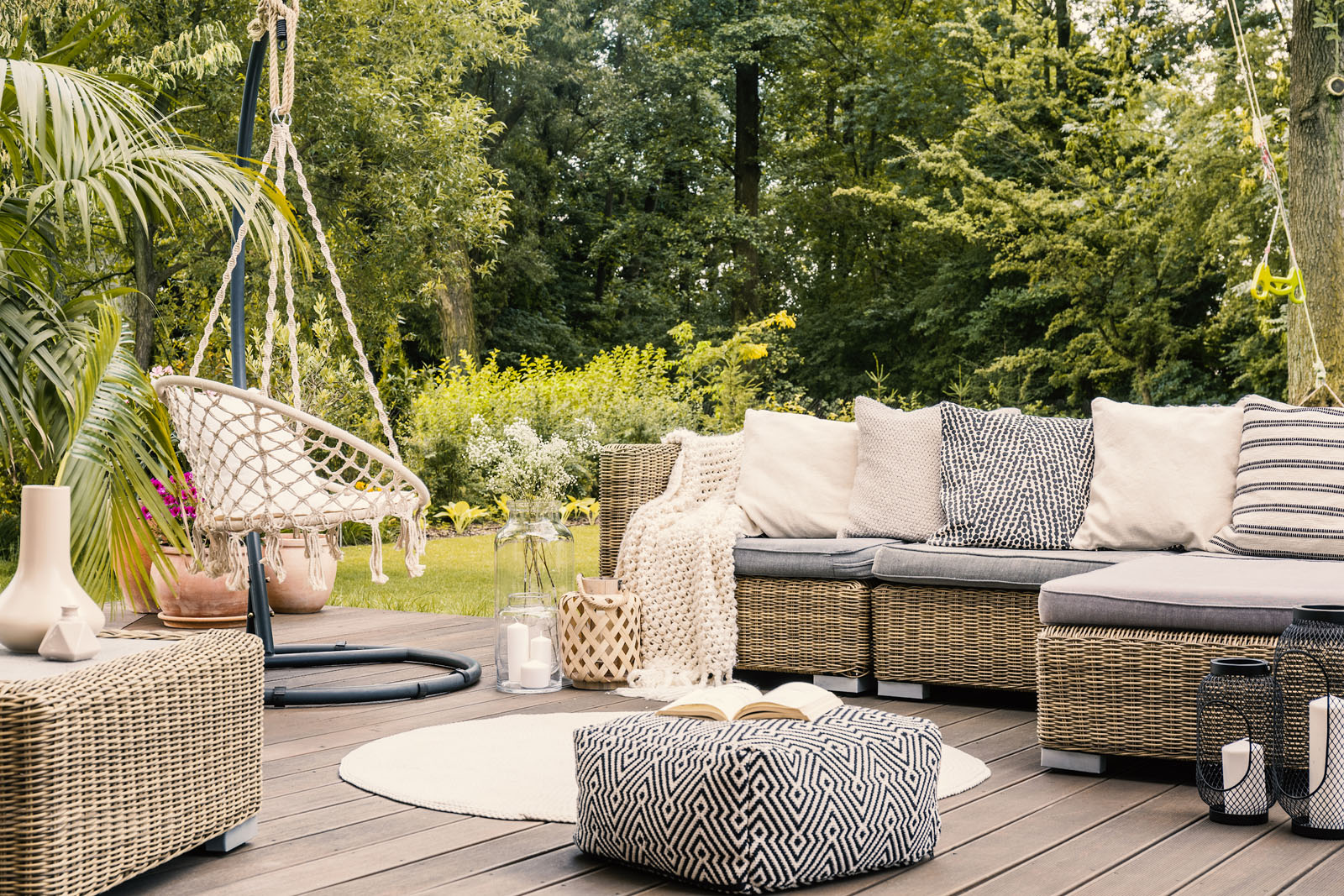 Jack and Jill Suites
There is an increased demand for Jack and Jill connected suites in which to large bedrooms share access to a large bathroom. This is seen as an ideal solution for large families with children who want the privacy of their own room while still having access to a shared bathroom that's only access is through the bedrooms. This eliminates the worry of guests wandering into a less than presentable bathroom and keeps families close while maximizing space.
Whatever your dream home looks like in your mind, let H&H Builders help make it a reality in 2020!