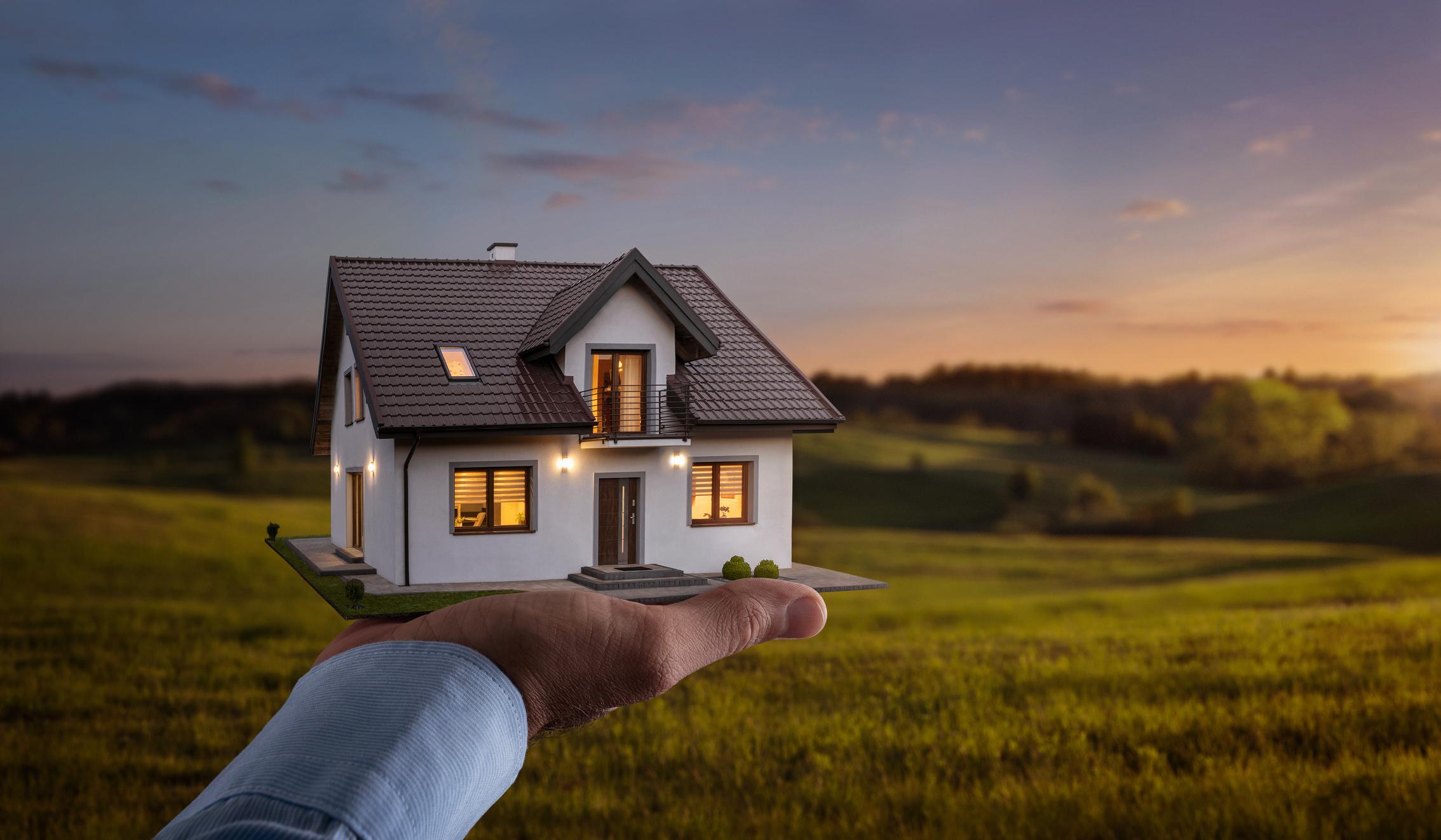 Wed 28 2020

Picking the Perfect Land for your Dream Home

You're doing it! It's time to take on that ultimate dream project: you're building your own home. Many soon-to-be home builders spend lots of time and energy planning every layout, paint, and trim detail without taking much thought to pick the perfect land for their creation. Your future home's lot is just as important as the house built there. It can change the residence's entire experience, both practically and aesthetically. Make sure to consider the following tips when buying a parcel of land!
Know What You're Looking For
This tip is basic, but vital, nevertheless. Picking a piece of land is already a huge project, but it will overwhelm you entirely if you don't narrow your scope first. Think about the following elements:
Location
–  Are you looking for land in a particular hamlet, or searching a whole region? Narrowing your scope to a favorite town or two will decrease your stress significantly!
Size
–  Do you want enough land to go four-wheeling, or just enough for a small garden? If you're looking for smaller acreage, don't be afraid to reach out to larger plots and ask if they will sell off a piece. Also, consider your future home's square footage. Consult your builder or draftsman to ensure you get enough land to build your house.
Type
–   Do you picture yourself in a suburb with close neighbors or in the country away from everything? Consider your family's needs and what kind of property would best fit them.
Don't Forget the Details
Now that you've considered the big picture, you get to think about the fun details. What property specifics would enable the kind of home lifestyle you imagine? If you picture taking in the views through a bay window over your morning cup of coffee, you'll need to find a property with views. If you've always dreamed about having a wood swing under a sycamore, you should keep an eye out for sturdy trees. On the other hand, if you dream of outdoor movie nights with your friends, maybe steer away from big foliage.
Be realistic about your wish list. A perfect property at a perfect price may not exist, but if you're mindful about what details are most important to you, you may just find the land that makes those home dreams a reality.
Consider Logistics
Logistics may not be as "fun," but ignoring them may lead to long-lasting headaches. Do you need quick access to a highway for your commute? Would a close grocery store enhance your quality of life? Check with a county planner to see if any major community development projects are planned nearby. Follow up on zoning laws to ensure you can build hassle-free. If you're building in the country, get bids for what it would cost to install utilities. Those costs can add up quickly, but if you're aware of them, you can factor them into your budget.
Visit in Person
Nothing compares with experiencing a property in the flesh. If it can be managed, visit your favorite potential properties. Visiting the actual plot of land may give you further insight into the pros and cons and could ultimately help you make your final purchase decision. When on the property, consider noise levels, neighbors, lights, and smells, both good and bad. Bring up any concerns with whoever is showing you the property. Some attributes may be deal-breakers (or deal-sealers) but talking them over with the seller can help you decide if any attributes would be unmanageable.
Involve Qualified Professionals
If you're not familiar with buying land, getting a seasoned realtor or advisor on board can help you avoid common property-buying pitfalls. They are familiar with the system and will help guide you. Involving experienced professionals could even save you money in the long run. If you need recommendations of who to work with, ask your builder or local friends who have bought property before.
Enjoy the Process!
Buying land and building a home can be stressful, but it can also be exciting and fun! Dream big, know what you want, do your homework, and involve people who know what they're doing. Be sure to consider H&H Builders when picking a lot and building your dream home. We'll be with you every step of the way and will bring your homelife vision from your dream to reality.