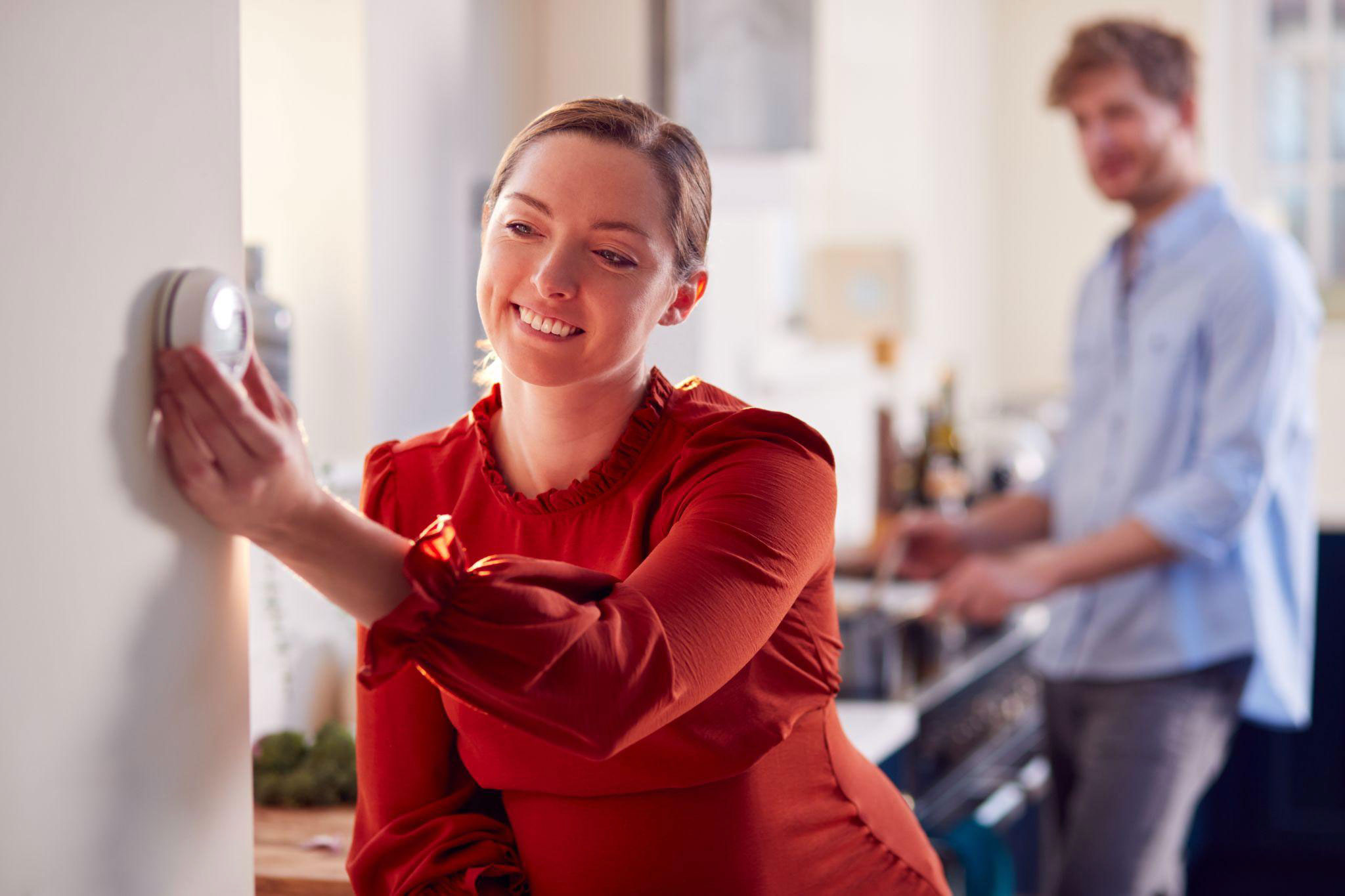 Thu 11 2022

Why New Homes Are More Efficient

Energy efficiency is a big deal these days, especially in residential construction, where better energy efficiency can mean a difference of hundreds of dollars in yearly utility bills. A more energy-efficient home is also a better choice for the environment, as it lowers your carbon footprint and reduces waste. In general, newly-built homes are significantly more energy efficient than pre-owned homes, for several reasons.
Better Insulation
Poor-quality insulation is a massive energy drain in residential homes since heated or cooled air is lost to the outdoors and your HVAC system has to work harder to compensate, consuming more energy in the process. Innovation in building materials and an enhanced understanding of this process means that homes built today are much better insulated than those built in the past, which reduces energy usage, lowers utility bills, and keeps you and your family at a more comfortable indoor temperature.
Efficient Appliances
As energy efficiency has become more important to consumers, energy-efficient appliances are increasingly the choice for residential homes. Household appliances such as refrigerators, washing machines, dryers, dishwashers, and more can now be used to lower both your carbon footprint as well as your utility costs. These appliances are designed for maximum performance while minimizing energy waste wherever possible. Look for appliances with the ENERGY STAR certification.
Updated HVAC
Just like with household appliances, heating, and cooling systems have also come a long way in being more energy efficient. In the past, a major issue with the heating and cooling systems was leakage, where cooled or heated air would be lost to cracks and holes in ducts, pipes, and vents throughout your home. A brand-new HVAC system has significantly fewer opportunities for air leakage while also utilizing technological innovations to maximize airflow, giving you better performance while minimizing wasted energy.
Smart Technology
Smart home technology allows you to control temperature, lights, and other elements of your home from your phone or another smart device no matter where you are. These devices also allow you to pre-program the controls for your home's electronics to minimize the risk of an air conditioner or lighting being left on by accident overnight or when you're not at home. Some controls can even utilize machine learning and special algorithms to learn your habits and optimize your energy usage for your lifestyle while making sure no power is going to waste.
Custom Home Builders in Dover, Delaware
If you're looking for an energy-efficient new home, work with H&H Builders in Dover, Delaware. H&H Builders has over 60 years of experience providing premier custom home design and construction services to customers throughout the Delmarva peninsula. We are a locally owned and operated company that has the experience and expertise needed to exceed your expectations on your new custom home, addition, or remodeling project. We've worked hard to build a strong reputation for excellent craftsmanship and attention to detail, beautifully designed homes, and unbeatable customer service, and look forward to helping you make your dream home a reality. Contact us today to learn more or request a free estimate.